Carbon means everything to us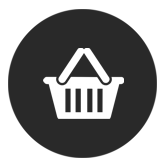 Large Selection
The articles listed in this shop are only a small preselection of what we are able to produce. If you don´t recognize at first glance the product you need, don´t worry. We produce in no time from you drawing sketch or sample almost every known part out of the about 50.000 known brush design and material variants what you need. Give us the the opportunity to prove and Serve you. Contact form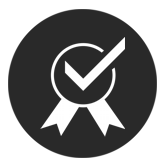 Highest Quality
If you are of the opinion that there is no alternative for highest quality and the best brush is just meeting your expectations in your future spare part, then we are delighted to let you know we agree totally with that approach. Do you want us to prove? Order a sample today! Let us know how to help you out. Reliable and fast.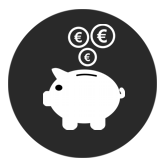 Excellent Pricing
We at Rappenberg Carbon took on the challenge to offer you with no quality compromising and best delivery performance the most competitive pricing. The solution to your needs or problem is first priority. Everything else to come secondarily.
We call that Fair trade in Carbon.
Our philosophy
To work with Carbon Material is a lot of physics, chemistry and math, no doubt. But to succeed in choosing the right grade for the individual application, mechanically or electrically, is lead by a lot of experience in the field and often simply the right "gut feeling".

For a good reason "The Black Art" is a familiar quotation in this traditional industry.

We at brush24.com (Rappenberg Carbon) are dedicated to only work with the finest raw- and pre materials provided by only world recognized raw material manufactures from the European Union, no exception permitted.

The result is, no matter if mechanical or electrical application, only the highest quality product, which are built to last. We know that the e.g. brush is the wear part and not your ring, commutator or any counter material. With the choice of the "right" material, proper design and top notch workmanship we are able to achieve the best results not to the disadvantage of your other components.

That's what we call "ART", this is our work philosophy.
Our advice
New product